Cloud migration is the switch from on-premise IT infrastructure to an on demand delivery of compute power, database storage, applications and other IT resources through a cloud services platform. When you migrate these systems to the cloud, you will access servers, storage and databases and a broad set of application services over the internet. Cloud service providers such as Amazon Web Services, Microsoft or Google own and maintain the network connected hardware required for these applications while you provide and use what you need via a web application.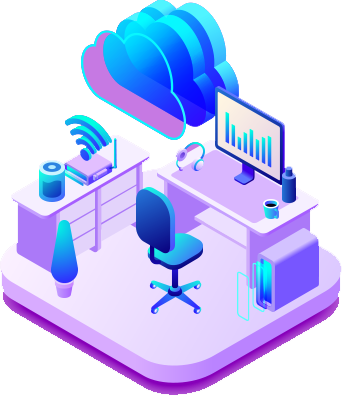 Why Migrate to the Cloud?
Cloud migration enables business transformation and accelerates the speed of doing business, freeing organisations from the constraints of on-premise infrastructure. The specific needs of the business should be considered in a cloud migration project. The first question to ask should always be – "what are the organisations reasons for considering cloud migration?"
Avg infrastructure cost savings
Reduction in app downtime
Boost in IT staff productivity
More features delivered per year
We can migrate existing legacy enterprise desktop or web applications to a modern serverless cloud architecture. With years of experience we have developed a phased approach that includes assessment, readiness, planning, migrations and operations, with each phase building on the previous one.